Waders are perfect for all types of fishing in a variety of situations. Whether you're getting into the lake to take a photo or playing a fish around the snags, waders will provide warmth and keep you dry. This guide will cover a selection of wader types including, chest, waist high and thigh waders and when best to use them. 
CHEST WADERS
Chest waders are the most popular style and will give you the most protection against the water. You can optimize chest waders by taking a wader belt which will prevent water splashing inside them. Chest waders are ideal for fishing on rivers with faster currents and great for deeper waters. Chest waders work great at keeping the heat in so during the colder months they work really well. However, they can get really warm during hot days. An example of some quality chest waders are these Vass-Tex 350.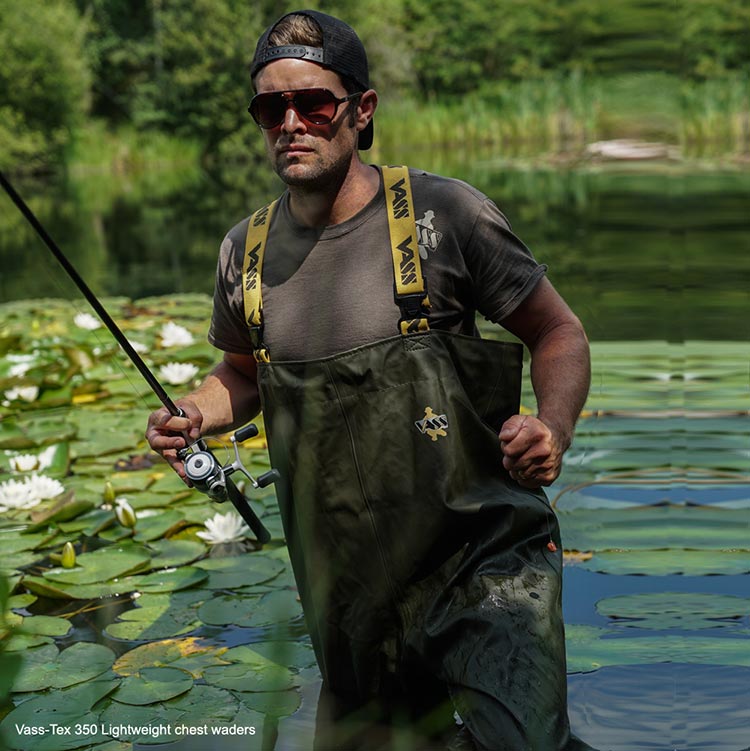 WAIST WADERS
Waist waders a mix between both chest and thigh waders. The design is similar to slightly baggy trousers making them the most comfortable and works well in medium waters. They can be worn with either a belt or straps. Waist waders offer more protection than thigh waders and are less constricting than chest waders. Waist waders are perfect for long sessions during the hotter days.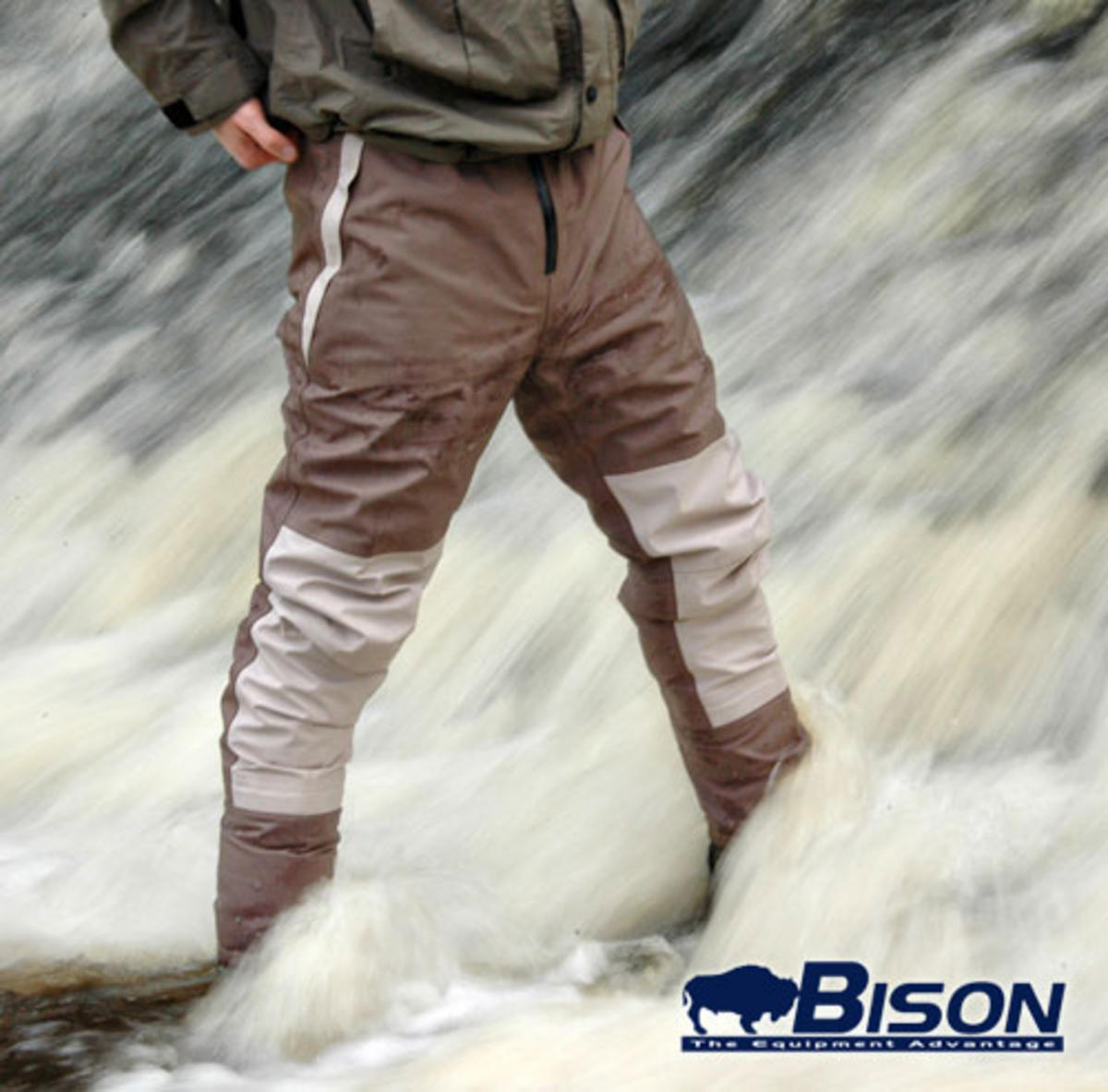 THIGH HIGH WADERS
Thigh waders also known as hip waders are the shortest type of wader and work best for medium to shallow depths of water. Thigh waders are the lightest waders making them the easiest to transport and are great on the warmer days. Thigh waders come as two individual sections, one for each leg and their design is similar to tall wellies. They also come with a strap on the upper section allowing you to secure them to your belt. A popular choice of hip waders are these Vass-Tex 600 thigh waders.
WADER MATERIALS
There are two styles of waders, breathable and non breathable. The breathable waders are much better suited for warmer days and are typically more comfortable to wear. Non breathable waders are typically created from either PVC or Neoprene. PVC is less expensive, highly durable and fully waterproof. Neoprene is typically the more common material used for waders and is great for the winter months due to its insulation properties. 
WADER SOLES
Another important feature of waders is the type of sole. There are four types of wader soles available including hiking, felt, rubber and studded with each one suited for different terrains. 
Hiking soles are best suited for anglers looking to walk longer distances while wearing waders. 
Similar to rubber soles, Felt soles are great for walking over rocky terrains where the rocks could be slippery.
Studded soles are the best type for slippery surfaces like rocks covered with algae. However these soles don't perform very well in mud.
Finally, Rubber soles are the best choice for traveling through mud, however they aren't great on slippery surfaces.